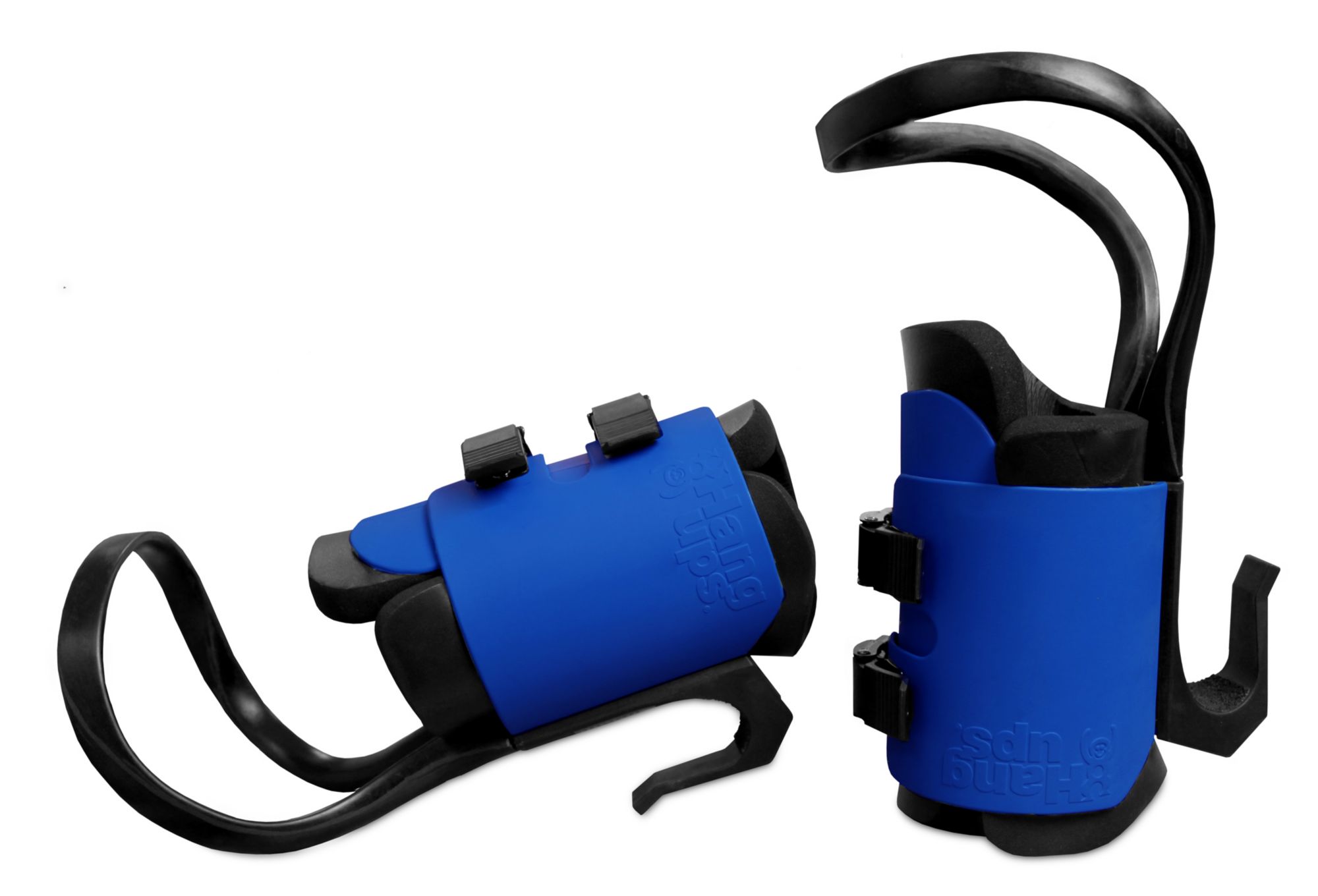 Out of Stock
Teeter EZ-Up Gravity Boots
Teeter EZ-Up Gravity Boots
is rated out of
5
by
11
.
Product Information:
The Teeter® EZ-Up Gravity Boots let you comfortably hang upside down to relieve back pain, and are also ideal for stretching and core strengthening. Soft foam lines the interior of each boot to minimize pressure, while dual self-locking buckles ensure a secure fit. These one-size-fit-most boots feature adjustable straps, and the optional calf loop supports even weight distribution and eliminates pressure as you hang.
FEATURES:
FDA Registered 510(k) Medical Device lets you hang upside down to relieve back pain, stretch and strengthen your core
Interior is lined with soft foam to minimize pressure on the foot and ankle
Dual self-locking buckles
Straps adjust to ankles varying in size
Lightweight, durable and one size fits most
Regular size recommended for users 300 lbs, 6'6" or less
Includes optional calf loops that support even weight distribution and eliminate pressure placed on the foot, knees and joints
Manufacturer's warranty: 5 years
Click here for additional information relating to the Manufacturer's Warranty.
Brand: Teeter
Country of Origin: Imported
Web ID: 16TEEUTTRGRVTYBTSMEC
Rated

5

out of

5
by
JPStrand1
from
Can't live without them
I bought my first pair about six years ago after throwing my back out doing sit ups. I have been using them to hang almost every day since then and not only have I not had a single back problem but my posture has improved dramatically. After six years of daily use my first pair broke. No hesitation in buying a second pair. These are essential to my life now. Worth every penny and then some.
Date published: 2018-07-26
Rated

2

out of

5
by
Mike
from
I wouldn't buy these again!
I had my boots for a couple of years. I used them about 3 times a week hanging for 2 to 3 mins. helped alot at decompressing my spine but then just this week the right boot tore at the connection at the hook! Lucky for me I noticed right before I hung on them. the materials are cheap, and the foam liner kept slipping out of position so the exposed glue made a sticky mess.
Date published: 2012-08-24
Rated

1

out of

5
by
23ronnied
from
Not worth the money
I have a Teeter inversion table and when fully inverted it pulled on my ankles so I purchased the gravity boots to relieve the pressure. Very costly,hard to put on alone and did nothing for the pressure above the ankles.
Date published: 2014-08-12
Rated

4

out of

5
by
Nanemoz
from
Well Built Product
- I have used this product (loaner) for about 1 year; then I decided to purchase this pair since it offered me so much lower back pain relief.- I am using it for daily spine decompression to rehab a bad lumbar (3 bulging disks, L2, L4, L5).- I use this product for 10 min daily after each workout. (Olympic weightlifting, some bodybuilding).- This product is very well built and comfortable. It fits my legs very well, and It is very comfortable while hanging for upward of 10 min straight. I am 200 pounds. I hold upwards of 60 pounds dumbbells in each hand (120 pounds total) to increase the decompression intensity. I never slipped out of it, and It never gave the impression or feeling that I would slip out, even with almost 320 pounds hanging with it.
Date published: 2013-06-16
Rated

4

out of

5
by
J Alva
from
Give your spine some love.
Stretches and decompresses your spine nicely. It has helped me with my lower back pain.
Date published: 2018-12-30
Rated

5

out of

5
by
JJ67
from
Super comfortable gravity boots
I have had my EZ up gravity boots for about 1 month. I typically hang 3-4 minutes at a time several times per week. The boots a very comfortable and well made. I like the ability to micro adjust the tightness of the fit. I have narrow calves but a thick ankle and high instep. I am able to adjust the boot fit to work best for my anatomy.
Date published: 2018-10-13
Rated

4

out of

5
by
CrazeeMunkee78
from
Hang ups Fun
Took some getting used to suspending upside down - the more I do it the longer I can go. I would recommend getting the Teeter combo with the bar. I bought a cheap doorframe pull up bar but am in the doorway. Worth the extra $60 to get both. Look up exercises - def a great core workout.
Date published: 2012-08-13
Rated

4

out of

5
by
Ed13
from
Honest Review.
I love these boots. They really help my back. Only problem with the order online, as they were not in the store, is that I don't remember clicking a box that said I wanted insurance for a year. Thanks
Date published: 2014-11-12